This post may contain affiliate links that at no additional cost to you, I may earn a small commission.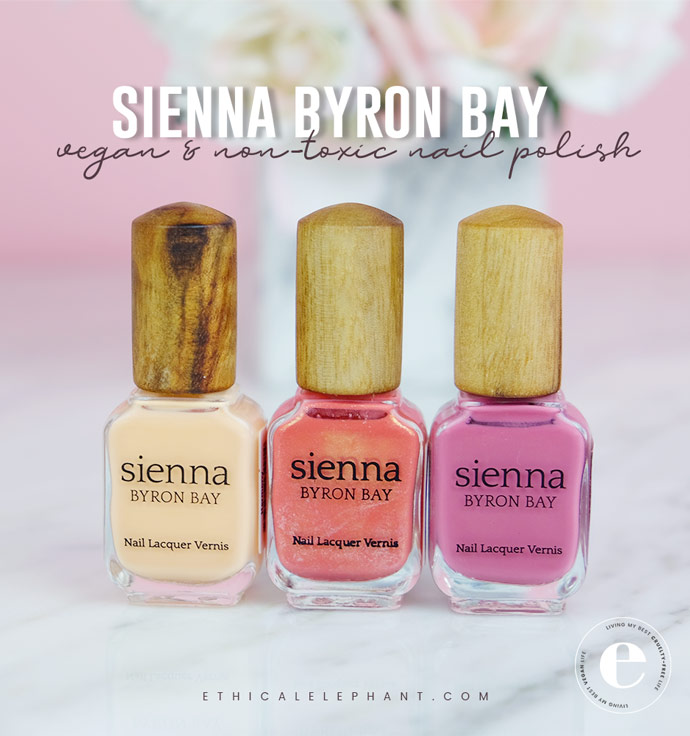 This week's Vegan Mani Monday, I'm trying and swatching 3 more of Sienna Byron Bay nail polish, in the colors Harmony, Blossom, and Love.
I've previously reviewed Sienna Byron Bay's vegan and non-toxic nail polish before, which you can read more about here.
What I absolutely love about Sienna Byron Bay nail polish is how they have one of the cleanest nail polish formulas available! They're also strongly committed to producing safer and non-toxic products and being as environmentally-friendly as possible.
From their signature wooden caps made from local, non-native sustainable timber, instead of generic plastic nail polish caps, to their breathable and water permeable 7-free nail polish formula that are completely Australian-made!
In addition, Sienna Byron Bay's nail polish are certified Vegan and Cruelty-Free, meaning none of their nail polish formulas are tested on animals or contains any animal-derived ingredients (like fish scales, gross!).
Sienna Byron Bay Nail Polish Review
Alrighties, let's get into the swatches of Sienna Byron Bay's beautiful nail polish in the colors Harmony, Blossom, and Love.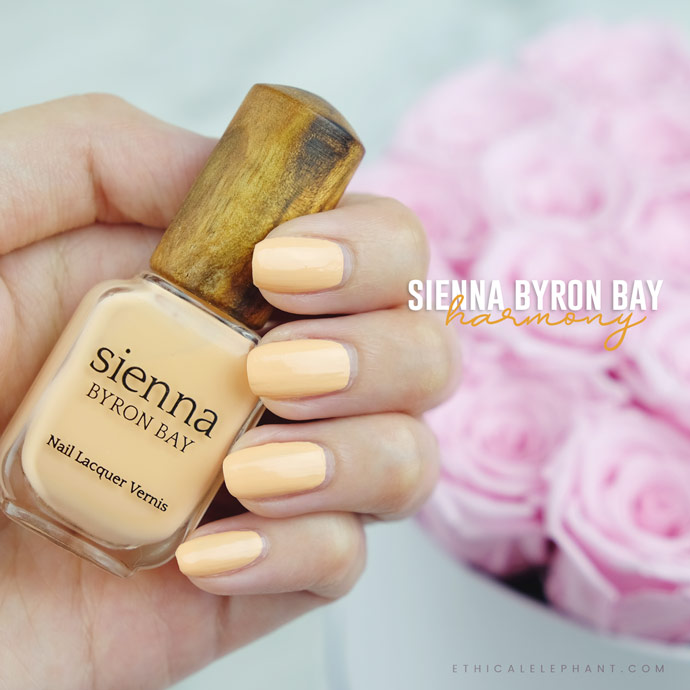 Harmony – Sienna Byron Bay ($25)
Harmony is describe as a Pastel Tropical Peach Nail Polish with a Crème finish
For such a light nail polish color, Harmony was surprisingly very pigmented and only required 2 even coats. This is a gorgeous tropical peach, perfect for a summer vacation or staycation!
---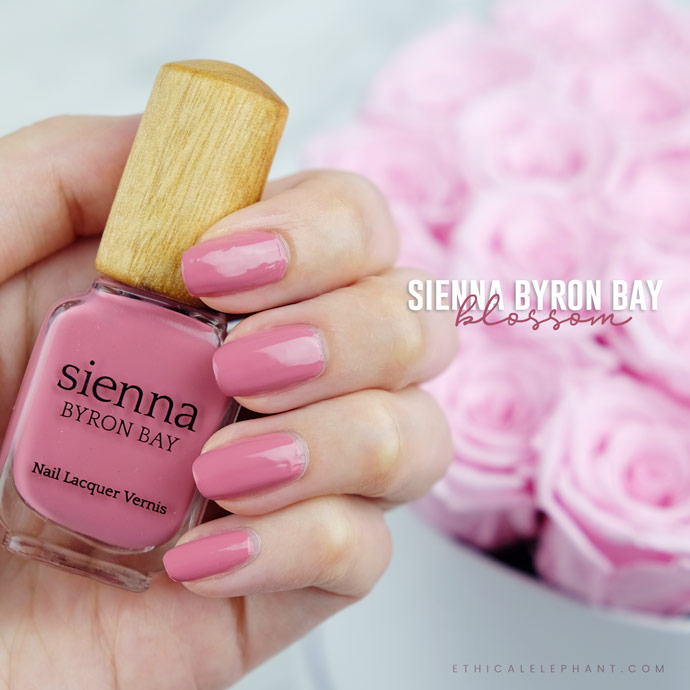 Blossom – Sienna Byron Bay ($25)
Blossom is described as a Mid-tone Rose Pink Nail Polish with a Crème finish
This was actually the thickest nail polish formula compared to all the other Sienna Byron Bay's colors I've tried before. Extremely pigmented, you can probably get away with just one coat but I have on 2 coats here. This rose-pink color is EVERYTHING. I'm in love!! ?
---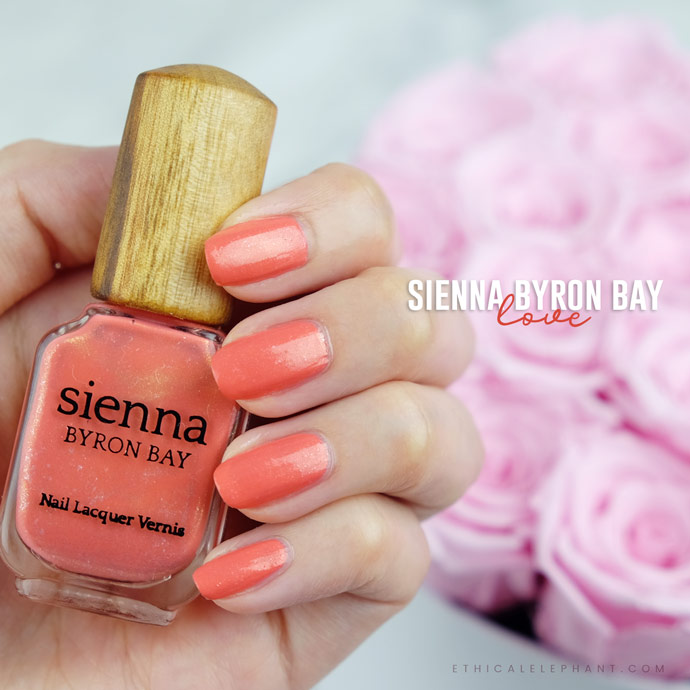 Love – Sienna Byron Bay ($25)
Love is described as a Flamingo Pink Nail Polish with a hint of Gold glitter.
I've never seen a nail polish color quite like this one before! Beautiful pigment, it's a bright cool tone pink where you can see a little bit of the gold glitter. I have on 2 even coats.
---
Which of these nail polish colors is your favorite?