This post may contain affiliate links.
Looking for a bag that'll fit all your essentials whether it's for school, work, or play?
In case you didn't get the memo, Backpacks are back! and they make for the perfect fashion accessory while being totally convenient and handy at the same time.
I've rounded up some of my favorite stylish, chic, and on-trend backpacks. But the best part is, none of these backpacks are made from real animal skins so they're completely cruelty-free and vegan!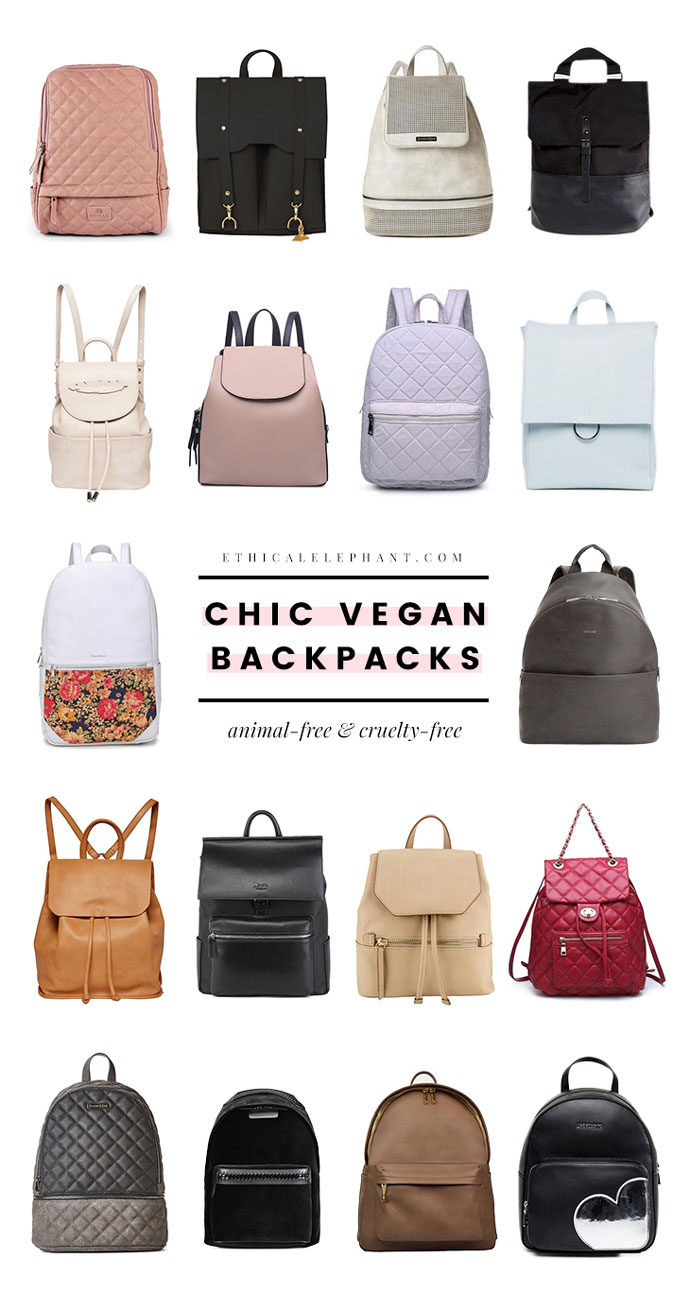 Vegan Backpacks
No animals were harmed in the making of these vegan backpacks! Listed from top left to right.
Dream Girl Backpack – Urban Originals (AUD $129.95)
ASOS Ring Flap Backpack ($45)
Leila Backpack – Pixie Mood (Sale! $72)
July in Carbon – Matt & Nat ($150)
Midnight Flap Backpack – Urban Originals (AUD $99.95)
Kerry Backpack – 88 Handbags (Sale! $39.99)
I'd love to know, which of these vegan backpacks do you like?
---
Disclaimer: This post contains affiliate links.