This post may contain affiliate links.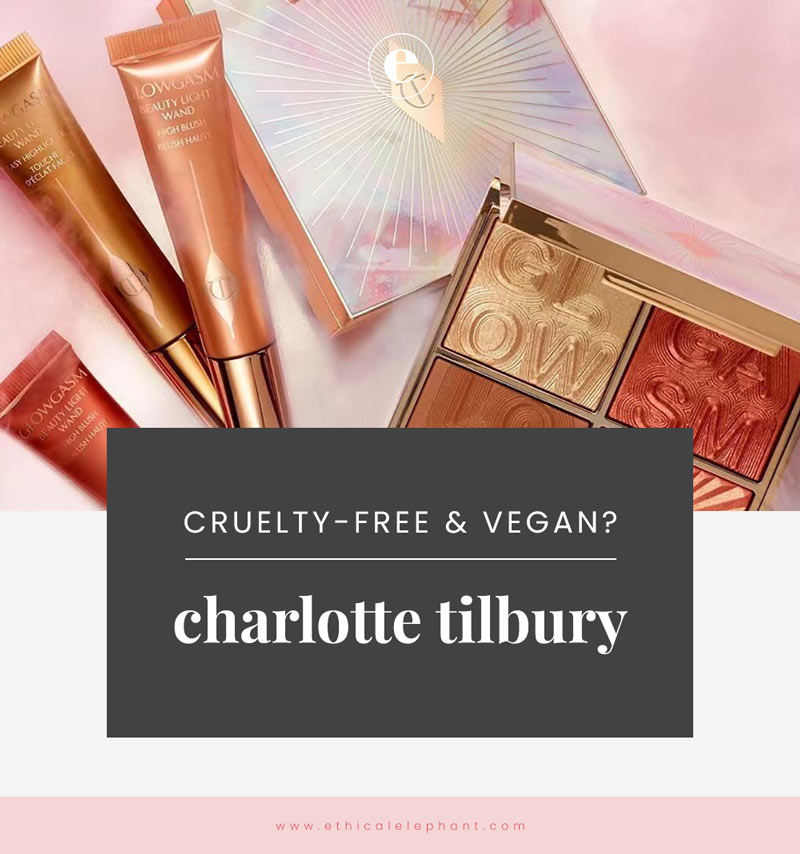 Great news! Charlotte Tilbury is now available at Sephora!! This luxury makeup brand has been on my radar for some time now, but first, I wanted to know is Charlotte Tilbury cruelty-free and vegan?
Is Charlotte Tilbury Cruelty-Free in 2019?
Charlotte Tilbury is cruelty-free; Charlotte Tilbury's products and ingredients are not tested on animals, anywhere in the world. Charlotte Tilbury products are also not sold in mainland China and do not require to be tested on animals by law.

Is Charlotte Tilbury Vegan?
Not all of Charlotte Tilbury cosmetics are vegan as some of their products contain animal-derived ingredients or by-products but some of Charlotte Tilbury products are suitable for vegans.

Please reference below for a list of Charlotte Tilbury vegan products.
Charlotte Tilbury Vegan List (2019)
Below is a list of Charlotte Tilbury vegan products that were marked and labeled as so. If you are shopping for Charlotte Tilbury vegan products in-stores, you may find this list helpful while you're on-the-go!
Face
Lips
Eyes & Brows
Brow Lift

Brooke S, Rita, Super Model

Colour Chameleon

Amber Haze, Black Diamonds, Bronzed Garnet, Dark Pearl, Golden Quartz,  Mesmerising Mink, Smokey Emerald

Eyes to Mesmerise

Bette, Jean, Marie Antoinette, Mona Lisa

Full Fat Lashes – Glossy Black
Instant Look in a Palette – Smokey Eye Beauty
Legendary Brows

Brigitte, Linda, Perfect Brow, Super Model

Legendary Lashes Volume 2 – Black Vinyl
Luxury Palette

The Golden Goddes, The Rebel, The Sophisticate

Rock 'N' Kohl

Barbarella Brown, Bedroom Black, Eye Cheat, Veruschka Mink

The Classic
The Feline Flick – Panther
Skin & Body Care
This vegan product list is updated as frequently as possible, please be aware that formulations may have changed since the publication of this post. If you have new information to suggest one of the above products isn't vegan, please email me at info@ethicalelephant.com to let me know.
---