This post may contain affiliate links.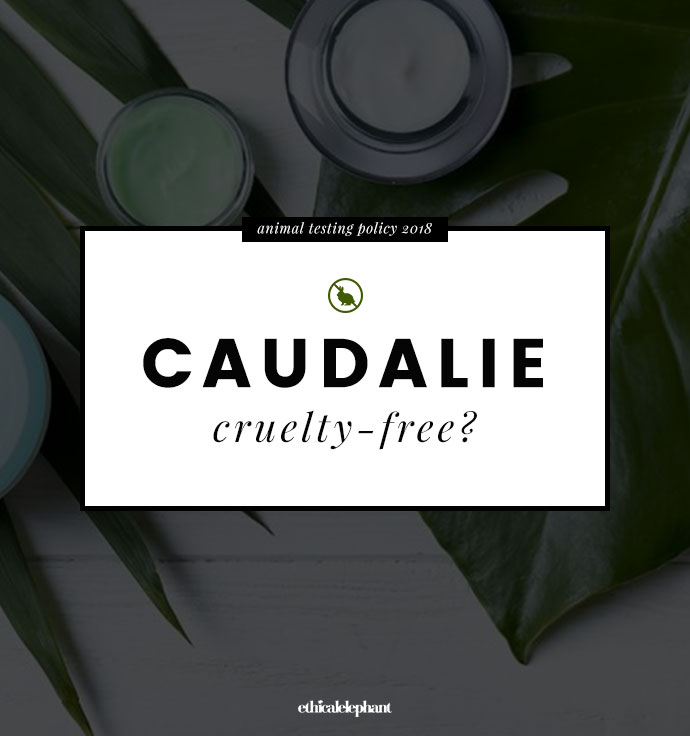 Is Caudalie Cruelty-Free?
Answer:
No. Caudalie is sadly NOT cruelty-free and Caudalie skin and body care products are indeed tested on animals as they've choosen to put profits before animals and sell in Mainland China where animal testing is required by law.
Caudalie's Animal Testing Policy (2018)
Below is Caudalie's animal testing statement found on their website:

I also reached out to Caudalie to inquire about their animal testing policy and was provided with the following statement:
"Caudalie is against animal testing. Therefore, we have never tested and will never test any ingredient or product on animals.
Since it was founded in 1995 Caudalie has always observed the founding principles of its « Cosm'ethics », which include respecting the skin and protection of the environment and the animals, while at the same time offering effective formulas.
It is indeed true that we sell our products in China . Unfortunately, no cosmetic brand selling its products in China can obtain a certificate from the Chinese authorities guaranteeing that tests have not been performed on animals in China by the Chinese government."
Caudalie is Not Cruelty-free
All imported cosmetics in Mainland China are required by law to be tested on animals before they're allowed to sell in their country. Many cruelty-free brands have chosen to opt out of selling in China for this very reason.
Sadly, the same can't be said about Caudalie as they have chosen to not "deny the population of effective, natural and luxurious products" and in other words, Caudalie chooses to sell in Mainland China with the full knowledge and understanding that their products must be tested on animals by the Chinese authorities.
Caudalie is not cruelty-free.
But Caudalie Claims to be Vegan?
Caudalie claims most of their products to be vegan and do not contain any animal-derived ingredients with the exception of 3 of their products that contain beeswax or honey but this is a great example of a case where something is considered vegan but is not cruelty-free.

There is a difference between cosmetics labeled as being "cruelty-free" and "vegan" which you can find more information and a thorough explanation about the difference in this post.
Cruelty-free Alternatives to Caudalie
There are plenty of cruelty-free and natural skincare alternatives to Caudalie:
Tata Harper
Herbivore
Drunk Elephant
First Aid Beauty