This post may contain affiliate links.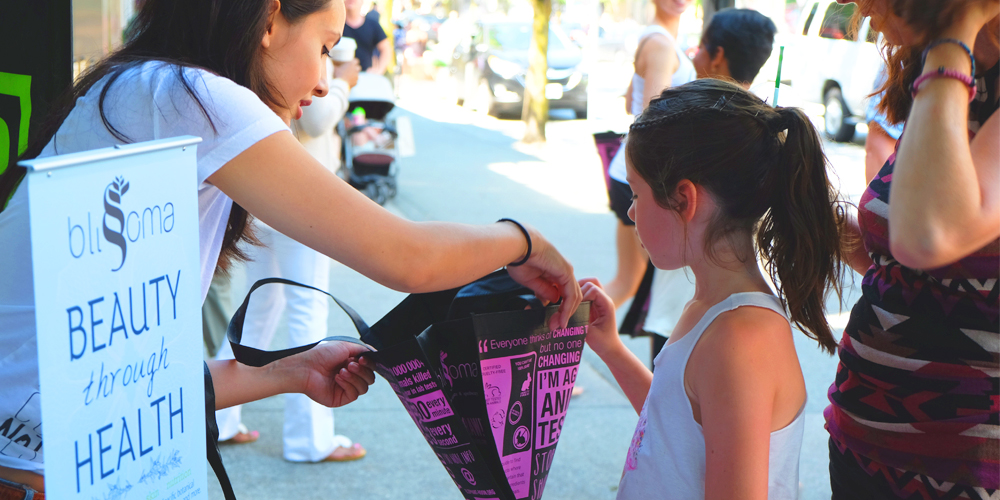 Whenever you buy a new lipstick, you are telling the world that this lipstick is the bomb and therefore, the company that it comes from is just as awesome too. But often consumers are caught off guard when they learn that the brands they purchase from uses unethical practices that we generally do not agree with and didn't even know about.
If you knew that a company tested their lipsticks on animals, would you continue to support them?
Maybe you would because you think that the law requires cosmetics to be tested on animals. But that is far from the truth. Canada, the US, and most of the world does not require that cosmetics are tested on animals.
So would you still support that company?
Maybe you would, because, c'mon…it's the perfect shade of red that doesn't make me look like a goblin and it applies on my lips like angel kisses and tastes like chocolate custard and smells like…
Okay…maybe you think you've found the holy grail of lipsticks, but I promise you that there is a beautiful, perfect, cruelty-free alternative readily available to you. And that's where C.A.R.E. comes in.
WHAT IS C.A.R.E?
CARE's mission is to help put an end to animal testing for cosmetics by harnessing the strength, power and solidarity of you, the consumers. We believe that you can make a difference by making more compassionate choices in the cosmetics you buy. Most of us believe that buying cruelty free is inconvenient or impractical, and even though we don't condone animal testing, we feel helpless to stop it, so we just continue to buy the same old stuff we were always buying anyway. This is not your fault. Afterall, it's not like a tube of lipstick is like a cigarette pack, with a picture of the thousands of burned and tortured bunnies stamped all over it. No. Unfortunately, to really know which companies are cruelty-free and where to find their products, you need the right tools and information, and with the right tools and information, you will have the power to truly make a difference.