This post may contain affiliate links.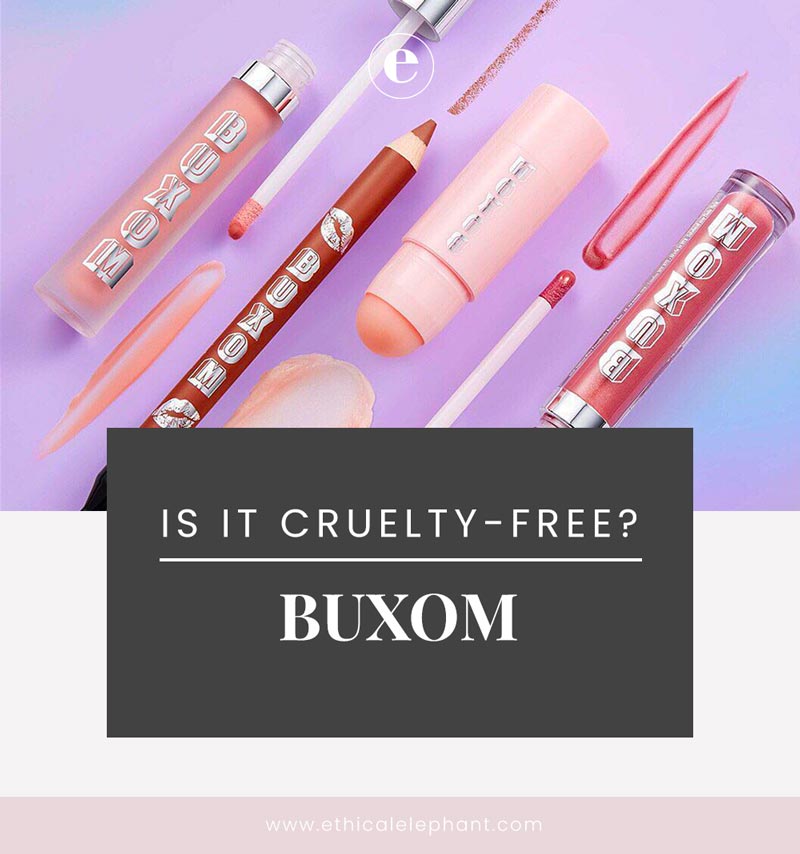 Is Buxom Cruelty-Free?
Answer:
Buxom is a cruelty-free brand. Buxom does not test any of their products or ingredients on animals. However, it should be noted that Buxom is owned by Shiseido, a corporation that is still testing on animals in 2019.

Some cruelty-free consumers choose to boycott cruelty-free brands that are owned by a non-cruelty-free parent company, but we encourage you to do your own research and to decide for yourself on whether you wish to boycott or support these brands.
Buxom Animal Testing Policy (2019)
Buxom states on their website, "…we do not test on animals. We also do not work with any manufacturers that do animal testing."
Buxom products are also not sold in any countries that require animal testing by law.
In addition, Buxom is also certified cruelty-free by PETA's Beauty Without Bunnies Program.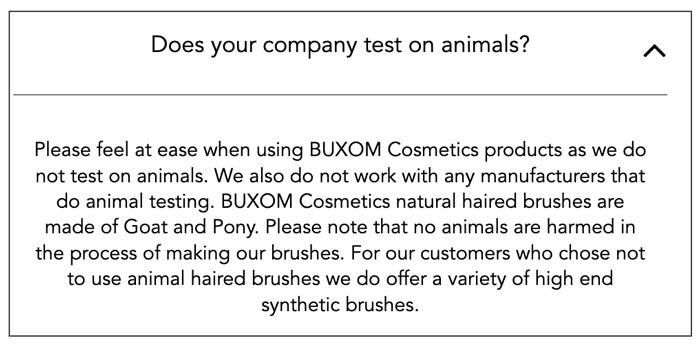 We are happy to include Buxom to our list of cruelty-free beauty brands!
Is Buxom Vegan?
Answer:
Buxom does use animal-derived ingredients and by-products like beeswax, carmine, and lanolin, in some of their products. Buxom's makeup brushes are also not cruelty-free or vegan as they're made from real animal hair.

The one and only product BUXOM claims to be vegan is the Buxom Lash Waterproof Mascara.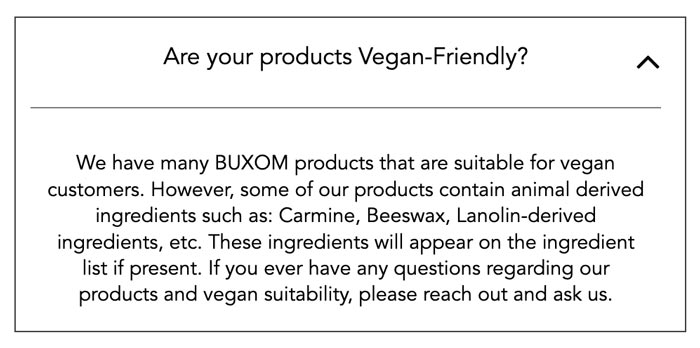 In an email response, a spokesperson from Buxom informed me that, "We have many Buxom products that are suitable for vegan customers. However, some of our products do contain one or more of the following: Carmine, Beeswax, or Lanolin-derived ingredients. Such ingredients are clearly identified on our website and can be found on the product page. Our Buxom Lash Waterproof Mascara is completely vegan-free and does not contain any of the animal ingredients listed above."
At this time, Buxom's Lash Waterproof Mascara (not to be confused with their other mascara that isn't a waterproof formula) is the only product from BUXOM that we would classify as vegan, in which it doesn't contain any animal-derived ingredients or by-products.