This post may contain affiliate links.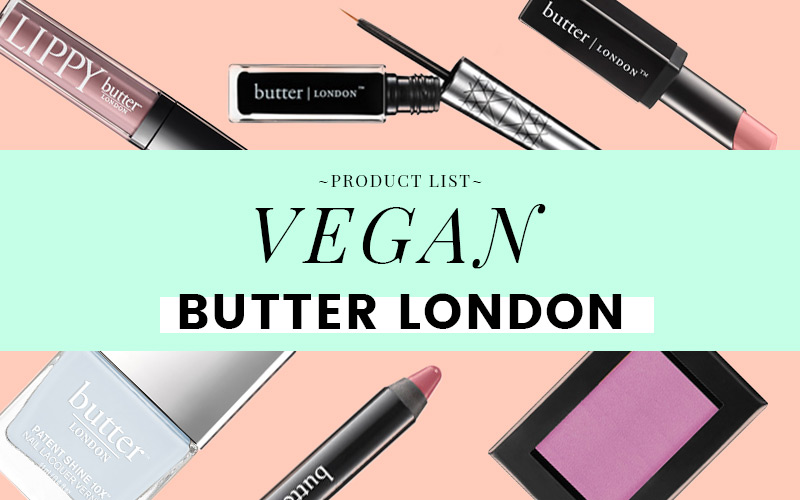 butter LONDON is a cruelty-free beauty brand, they got their start with selling vegan-friendly nail polish and now they have expanded their product line to include a variety of makeup and skincare options!
Although not all of Butter LONDON's products are vegan, but they were kind enough to send me a list indicating which of their products are indeed vegan and do not contain any animal derived ingredients or by-products!
I love supporting brands that are willing to accommodate to vegans and hopefully butter LONDON will be adding more vegan-friendly products to this list in the near future!
Butter London Vegan Products
Nails
LIPS
EYES
FACE
SKINCARE
Below is a list of Button LONDON products that are not considered vegan as they contain animal-derived ingredients:
Trend Lacquers (with the black or gold caps)
Plush Rush Lip Gloss
Plush Rush Lipsticks
Horse Power Nail Rescue Basecoat
QuickFix Moisturizing Cuticle Balm
Scrubbers 2-in-1 Prep & Remover Wipes
All Mascaras
Glazen Lustrous Liner – Magnetic
Eye Pencils – Inky Six, Indigo Punk
Nail Foundation Priming Basecoat
---
Have you tried any of Butter London's products before? If not, which products are you interested in trying?
Disclaimer: This post contains affiliate links.