This post may contain affiliate links.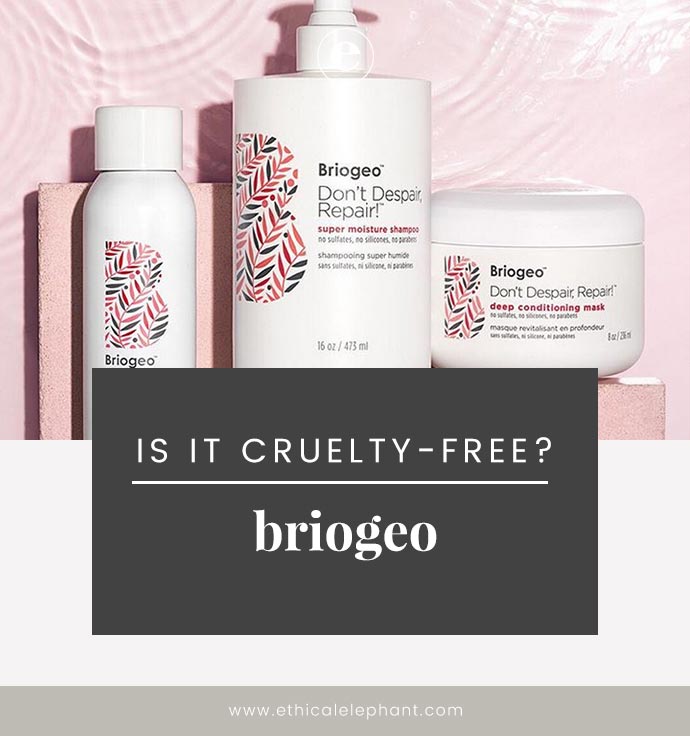 Briogeo offers a full selection of natural hair care products that are fortified with hair healthy oils, antioxidants and vitamins. But I first wanted to know, is Briogeo cruelty-free or vegan?
Is Briogeo Cruelty-Free?
Answer:
Yes, Briogeo is cruelty-free; Briogeo does not test their products or ingredients on animals.
Briogeo Animal Testing Policy (2019)

Briogeo is certified cruelty-free by the Leaping Bunny program. This means Briogeo has verified and confirmed none of their products, ingredients, and formulations are tested on animals. The same goes with their raw ingredient suppliers.
Briogeo confirmed to me that they do not sell their products in-stores in Mainland China (where animal testing is required by law).
I am happy to add Briogeo to ethical elephant's list of cruelty-free brands!
Is Briogeo Vegan?
Answer:
Yes! Briogeo is now 100% vegan! All previous proteins are now plant-derived!
Briogeo told me, "Starting in 2019, all of our products are now fully vegan! All previous proteins are now plant derived :)"