This post may contain affiliate links that at no additional cost to you, I may earn a small commission.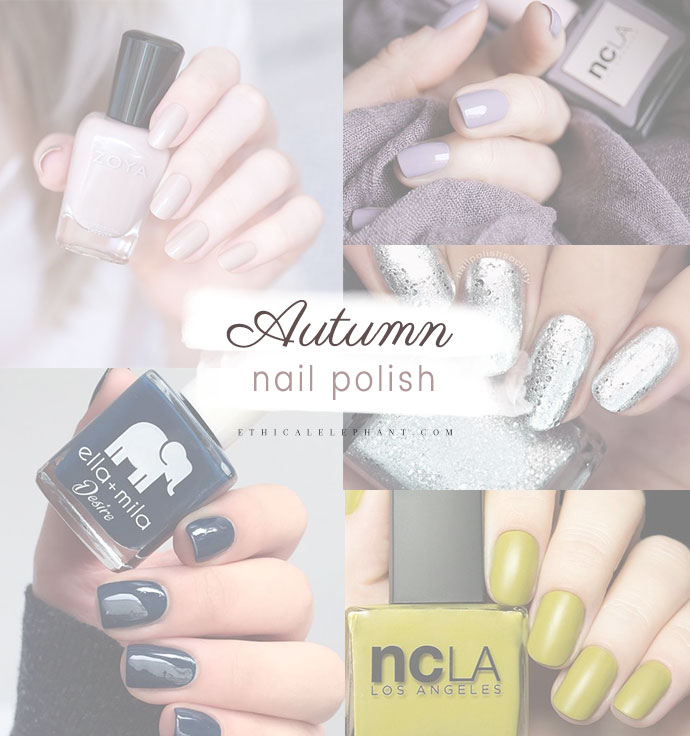 Autumn has officially arrived! Bring on the pumpkin spice everything and sweater weather but best of all, the latest Autumn nail polish collections are out!
This season, we're seeing lots of mossy greens, cool toned berries, and chrome is in!
I've rounded up 16 Autumn nail polish colors that I'm currently OBSESSED with this season and of course, all nail polish brands featured are 100% cruelty-free and all the nail polish products are vegan! No animals harmed this season (or ever!) in order for our fingertips to stay on trend!
If you want to check out more vegan nail polish brands, check out my list here and for vegan nail polish remover here.
McKenna by Zoya – warm soft almond color
Stardust by LVX – shimmer silvery glitter
Dirty Martini by ncLA – bold olive cream
Blindfold Me by ella + mila – beautiful deep blue
Bon Voyage by ella + mila – a unique mossy green
Monroe by piCture pOlish – maroon scattered holographic
Courage by Sienna Byron Bay – Warm terracotta creme
Days of Wine and Roses by SpaRitual – a dark purple shimmer
We're Off to Never Never Land by ncLA – muted heather purple cream
Halo graphic by Color Club – rose gold holographic
Miss Independent by Deborah Lippmann – berry wine creme
Midnight Mulberry by Color Club – smokey purple creme
Earl Grey by SpaRitual – Deep green/grey color
Foxy by piCture pOlish – Red/brown scatter holographic
French Rosé by LVX – Coppery Rose Gold
What are your favorite colors to wear this season?