This post may contain affiliate links.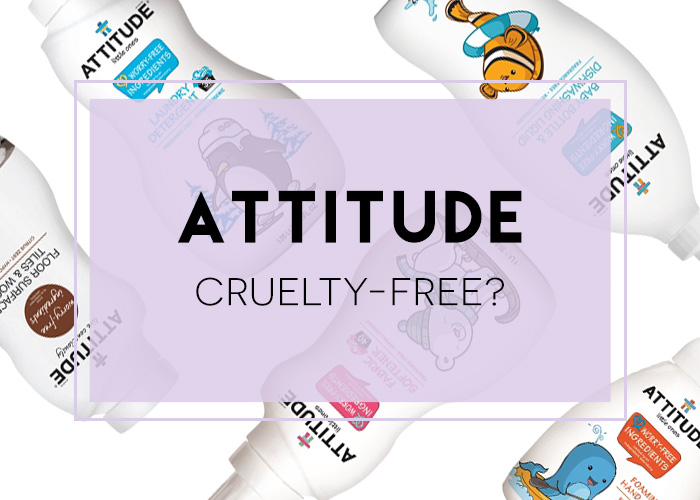 ATTITUDE offers a range of products from household cleaning products, bath and body care products, and even some baby and pet care products. ATTITUDE is also owned by Bio Spectra.
ATTITUDE claims that their products do not use any animal based ingredients and therefore are considered vegan-friendly. However I have mixed feelings over whether they should be considered cruelty-free as they fall in a grey area for selling some of their products in China through Hong Kong.
Related: Know The Different Between Cruelty-Free vs. Vegan
China's Animal Testing Laws
China is currently the only country that requires mandatory animal testing for imported products sold in their country, however any products sold in Hong Kong are not required to be tested on animals as explained by Logical Harmony, "Animal Testing and China – What You Need To Know."
Here is the statement that ATTITUDE made about their animal testing policy and how their products are made without animal ingredients:
First of all, ATTITUDE uses no animal tallow or any other animal based ingredients, in the manufacturing of any of its environmentally friendly ATTITUDE products. All components used are either vegetable or mineral based and are selected for their environmental and health safety profile.
ATTITUDE's mission is to promote responsible consumption by providing effective products that minimize the impact on health and environment. Therefore, we do not perform or instructs to perform test on animals, neither for its finished products or ingredients, and does not tolerate animal cruelty.
Regarding the ingredient suppliers, we do ask each of them to agree on providing us the origin of each ingredients, along with a required signature to legally make sure the ingredients were not tested at any point in time.
We don't import our products directly in China but our products are available in China. It is true that China requires animal testing for personal care products and cosmetics before being registered by the government. Therefore, none of our products was registered in China. However, when importing products in Hong Kong, this process is not required. When chinese distributors are interesting in buying and selling ATTITUDE products, they will buy them from our Hong Kong import agency.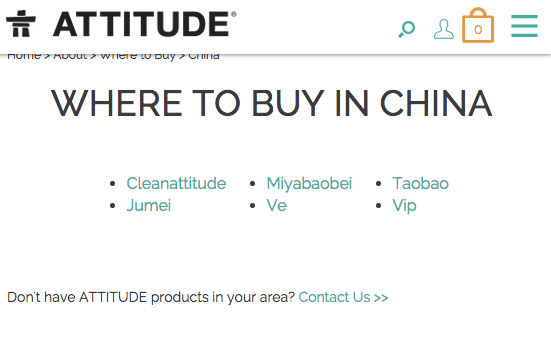 Did ATTITUDE find a way out of China's animal testing requirements and remain to be cruelty-free? Maybe.
But this is concerning because there's nothing preventing Chinese local authorities from taking one of ATTITUDE's products off the store shelf and doing some post-market animal testing where products "already on sale are chosen at random for extra testing" as explained by Peter Li, PhD, HSI's China policy adviser.
Li said: "We know that many cruelty-free companies will be keen to sell in China, but they need to be cautious. China will almost certainly increase its post-market surveillance testing, so I'm afraid for the time being it is impossible for a cruelty-free company to manufacture and sell in China without the risk that its products will be dripped in a rabbit's eyes or forced down a mouse's throat." You can read more on HSI's website.
I do believe that ATTITUDE does not conduct or commission animal testing on their products or ingredients. But since they've made the decision to sell in China, despite their efforts to try and work around the animal testing requirements, I don't feel there's enough assurance to guarantee ATTITUDE products are not tested on animals while sitting on China's store shelves.
I think ATTITUDE is being sincere and is doing all they can to ensure their products are not tested on animals but because their products are available in China, they do fall in a grey area.
I wanted to provide you all with as much information as I could so that you can decide on your own of whether to support ATTITUDE or not.
So, what do you think; would you consider ATTITUDE to be cruelty-free or not?