This post may contain affiliate links that at no additional cost to you, I may earn a small commission.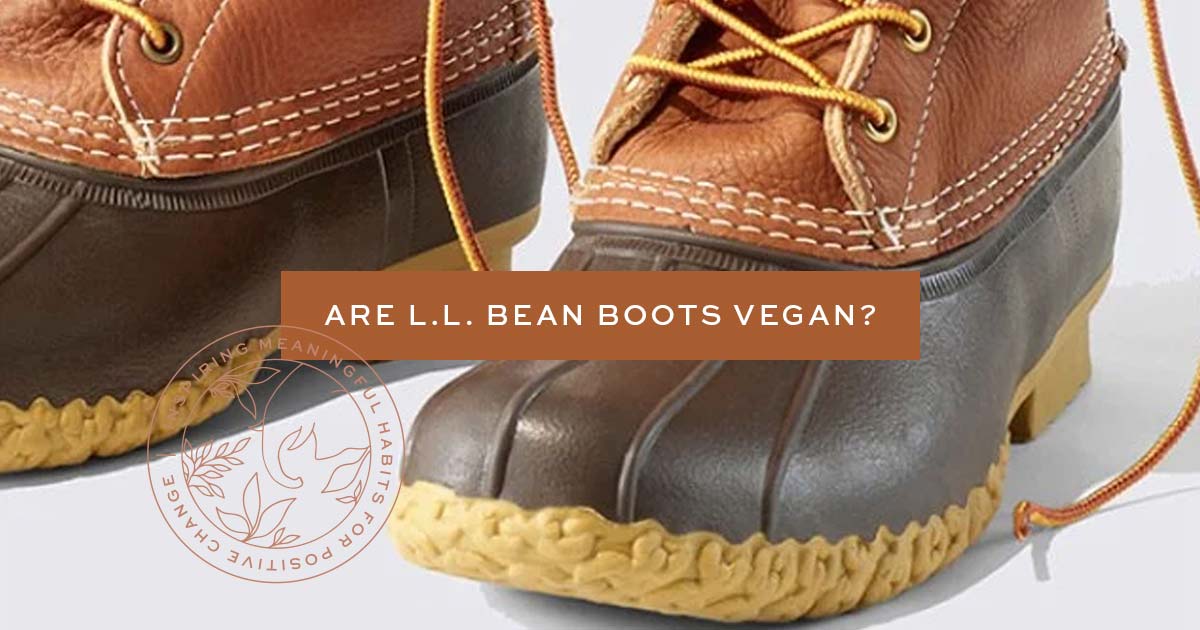 Created in 1912 by Leon Leonwood Bean, L.L. Bean is an American company that specializes in clothing and outdoor recreation equipment.
Recognized for its signature duck boots, or Bean Boots, I wanted to know whether any of L.L. Bean's boots were vegan.
On L.L. Bean's website, they don't market or label any of their footwear as being specifically "vegan".
And most of their boots, including the Bean Boots, contain animal leather and suede. Unfortunately, Bean Boots are NOT vegan-friendly.
Are L.L. Bean's Boots Vegan?
However, I noticed some of L.L. Bean's quilted boots listed all synthetic materials (like nylon, synthetic leather, faux fur, fleece, and synthetic microfiber insulation, PrimaLoft) in the product description. These could theoretically be vegan if they don't contain any animal materials.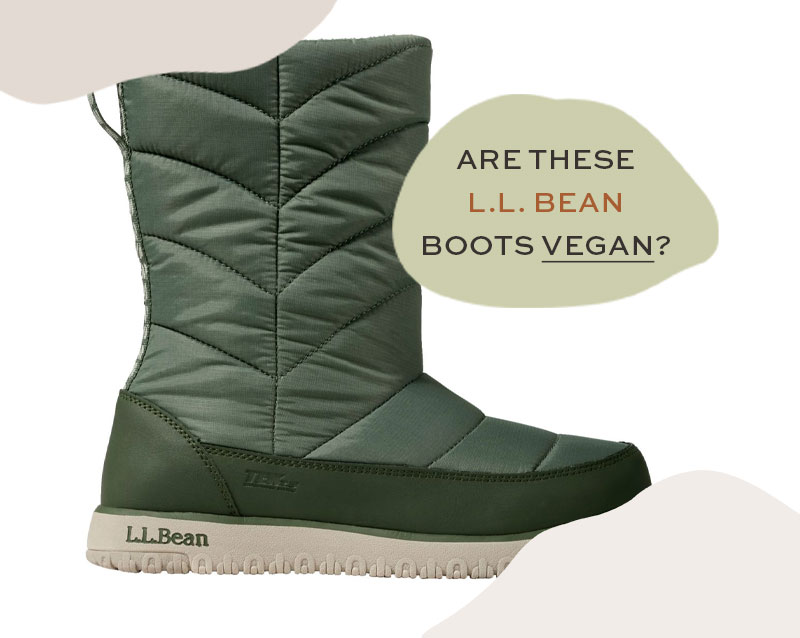 So, I emailed and asked L.L. Bean to confirm their quilted boots were vegan-friendly, including the glues and adhesives used, and they responded by saying,
"I can confirm the Ultralight Quilted Boots are vegan, One thing I do not see is the glue that would bind the soles to the bottom. If that is something you would like to find out as well we can do some research and get back to you about the glue used."
This was a great start that L.L. Bean confirmed all of the materials are synthetic and not animal-derived. I responded back asking if they could please look into whether the glues they use are vegan. And they told me:
"I just spoke with one of our Product Specialists and asked about the glue being used in the boots. I am sorry, the glue does contain some animal fat in it. The Product Specialist shared with me that we don't have any boots that are certified as Vegan."
Although L.L. Bean's quilted boots contain all synthetic materials, they confirmed the glues are NOT vegan.