This post may contain affiliate links.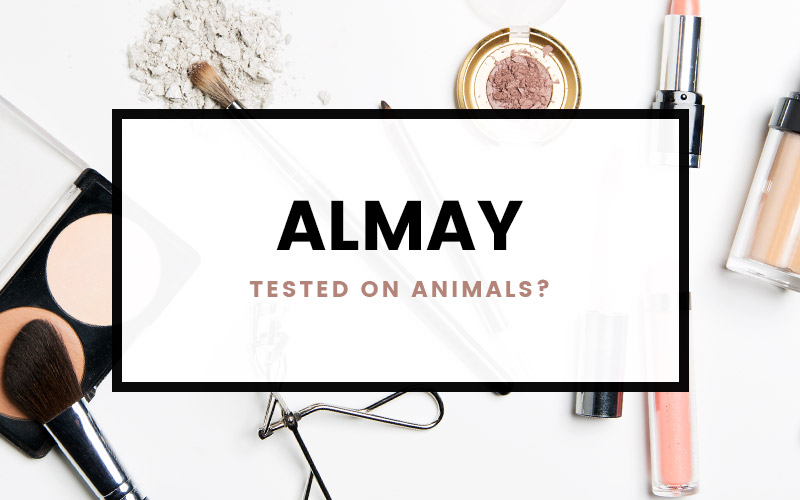 Unfortunately, Almay cosmetics are tested on animals and Almay is not a cruelty-free brand.
Almay admits to selling in markets where animal testing is required by law. Currently, mainland China requires all imported cosmetics to be tested on animals.
On Almay's website, they state:
"We sell our products in many markets around the world and as such, are subject to local rules and regulations. Regulatory authorities in a few countries conduct independent testing in order to satisfy their own mandatory registration requirements."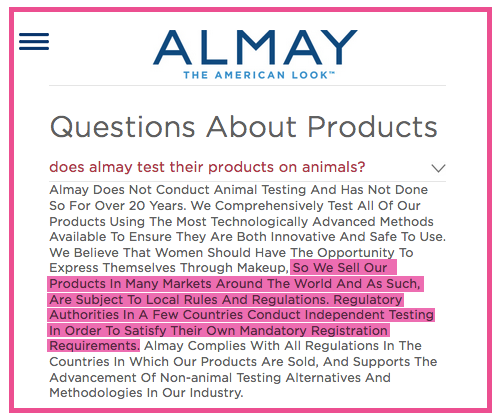 Although Almay may not be doing the testing themselves, but they are paying others to test their products/ingredients on animals. Almay can easily avoid from having their products and ingredients tested on animals by simply choosing to not sell in countries that require it.
Therefore Almay is sadly not a cruelty-free brand.
For more cruelty-free drugstore makeup brands, I would recommend checking out e.l.f. cosmetics, Milani, Jordana.
Disclaimer: This post contains affiliate links.