This post may contain affiliate links that at no additional cost to you, I may earn a small commission.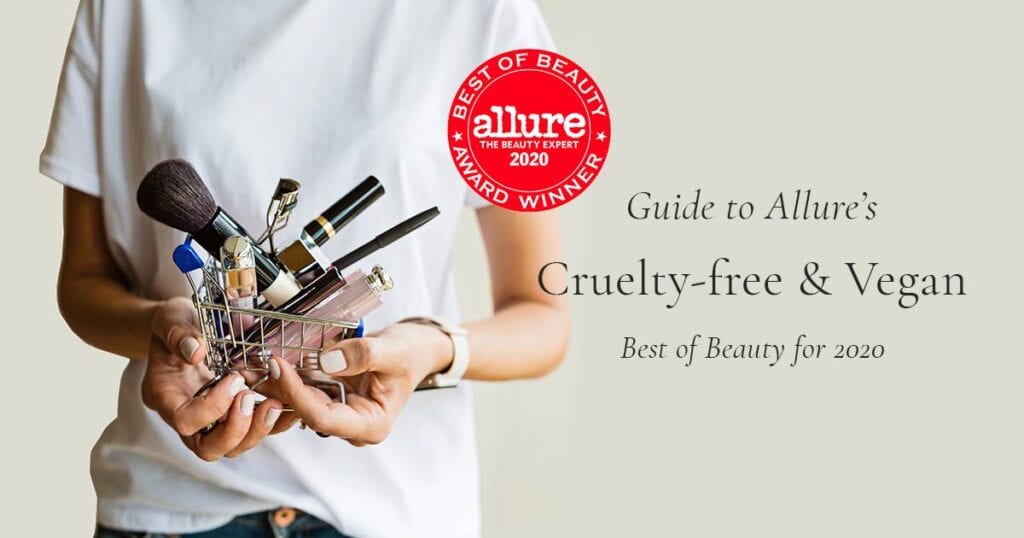 Allure recently presented the winners of their Best of Beauty Awards for 2020 and I was pleasantly surprised to see so many cruelty-free and vegan beauty products that made the list!
It's amazing to see all of the cruelty-free & conscious beauty brands get the recognition they deserve and earn the respect of Allure's beauty editors while beating the competition. This just proves that cruelty-free cosmetics are just as good (and even better!) than animal-tested beauty products.
And another reason why there is absolutely no need for us to continue to support and buy from animal testing cosmetic brands in 2020!
This also shows that many of the products you currently own and love are already cruelty-free and vegan, meaning you don't have to look too far or hard to find quality, award-winning cruelty-free and vegan options!
Cruelty-Free & Vegan – Allure 2020 Best of Beauty
To help you find out which cruelty-free and vegan beauty products made the list of Allure's Best of Beauty Awards for 2020, I went through their entire list of winners and found out which ones are cruelty-free (not tested on animals) and vegan (formulated without animal ingredients).
And in this post, I'm sharing a list of what's cruelty-free & vegan from Allure 2020 Best of Beauty from the categories of: Skin, Hair, Body, Makeup, Clean Beauty, Scent, Steal, Splurge, and Beauty Tools.
I've also noted, with an asterisk *, which brands are cruelty-free but owned by a parent company that is not cruelty-free (like how NYX is cruelty-free but owned by L'Oreal, a corporation that tests on animals), for those who choose to avoid these kinds of brands.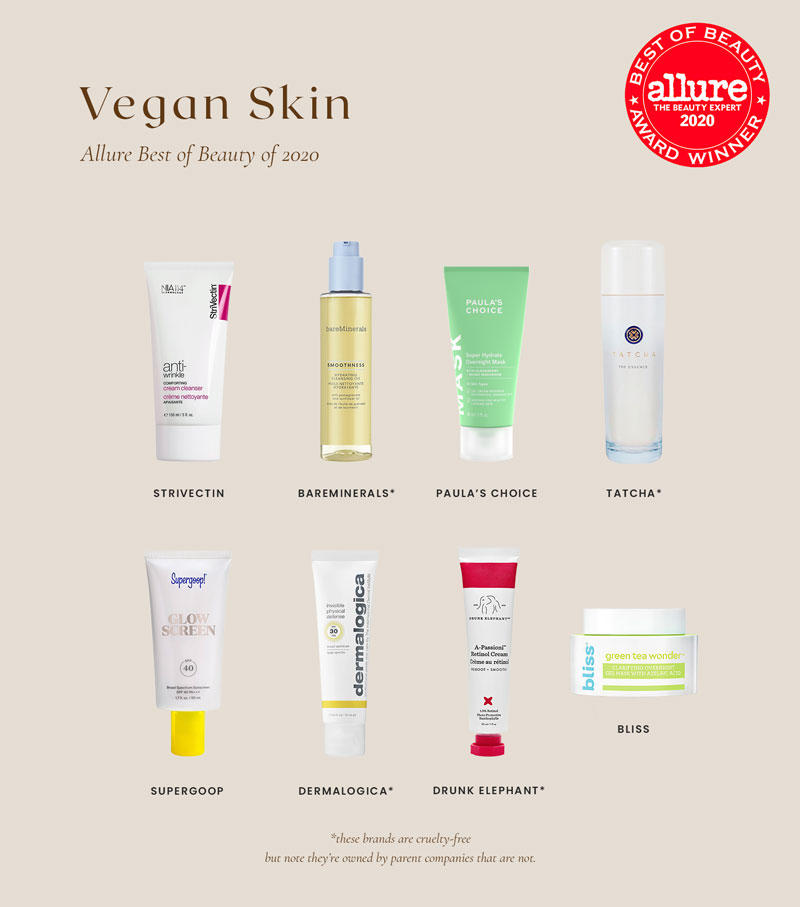 Vegan Skin – Allure Best of Beauty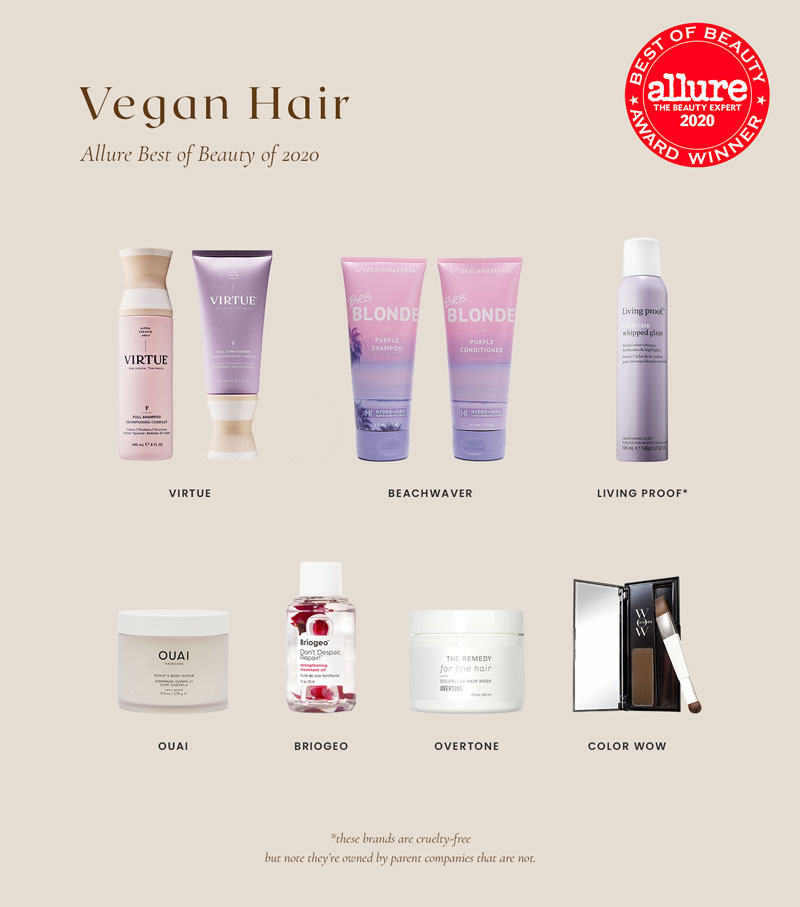 Vegan Hair – Allure Best of Beauty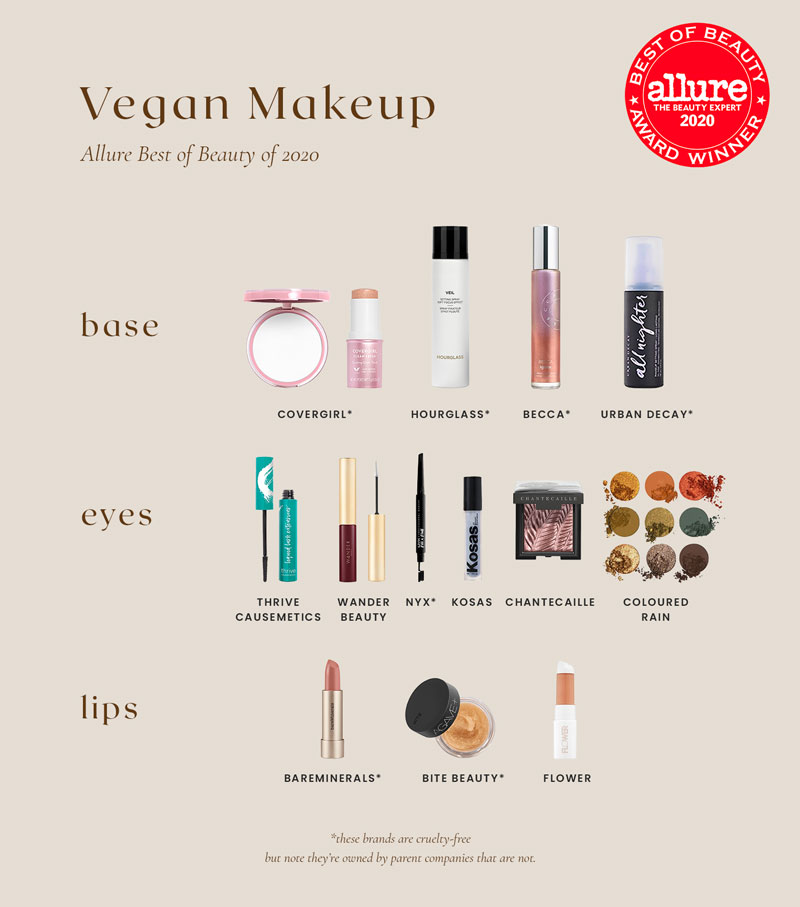 Vegan Makeup – Allure Best of Beauty
Base
Eyes
Lips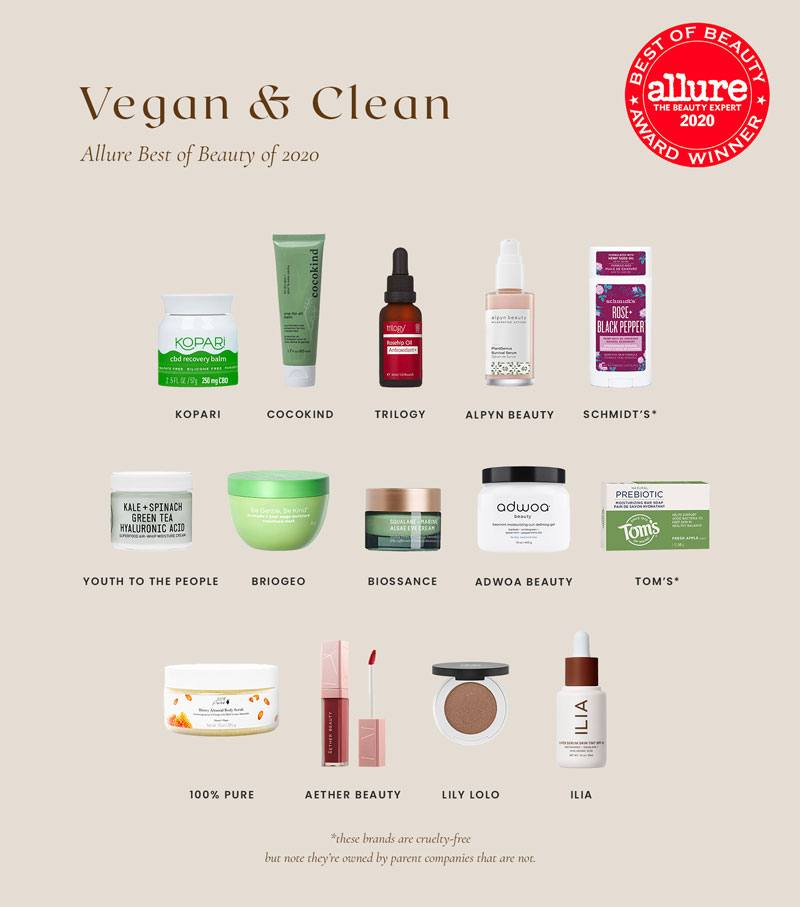 Vegan & Clean Beauty – Allure Best of Beauty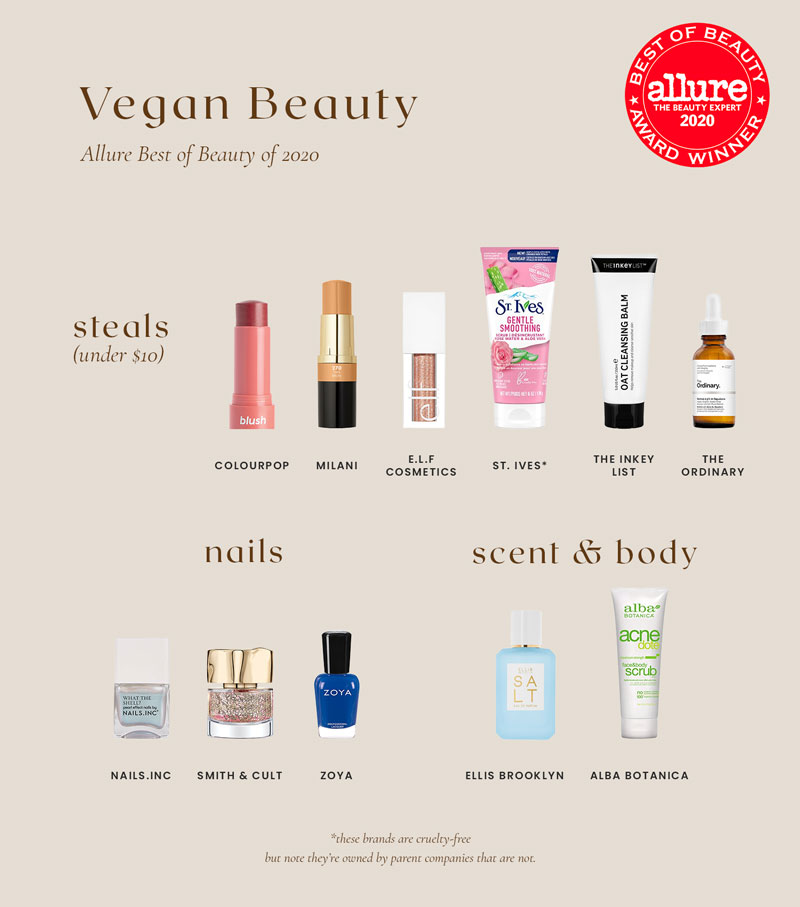 Vegan Beauty Steals (Under $10)
Vegan Nails – Allure Best of Beauty
Vegan Scent – Allure Best of Beauty
Vegan Body – Allure Best of Beauty
Vegan Beauty Tools – Allure Best of Beauty
---