This post may contain affiliate links that at no additional cost to you, I may earn a small commission.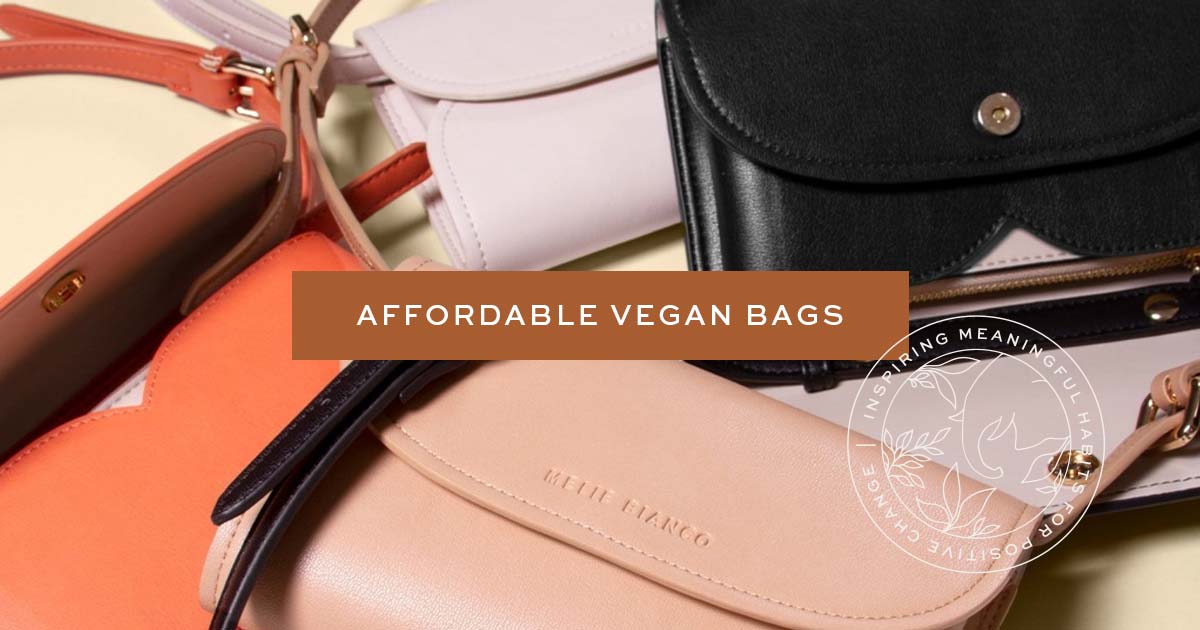 A conscious closet doesn't always have to break the bank. Buying second-hand and gently-used accessories, including handbags, is the most affordable and sustainable option.
And while there are certainly some investment pieces in your wardrobe that are worth the steep price tag, but with inflation on the rise, sometimes a budget-friendly tote will have to do.
And a common misconception about vegan fashion is that it comes with a hefty price tag but being cruelty-free and caring about animals doesn't mean we have to go broke while keeping our wardrobe up-to-date.
So, I've managed to find a few cruelty-free and vegan fashion brands offering affordable and chic handbags without compromising on style or quality. So that we can stay on-trend without animal cruelty!
Affordable Vegan Handbags Under $100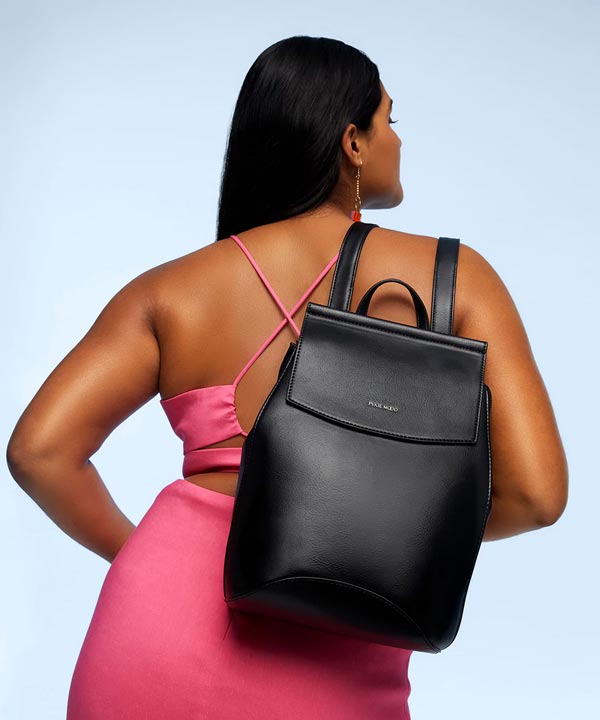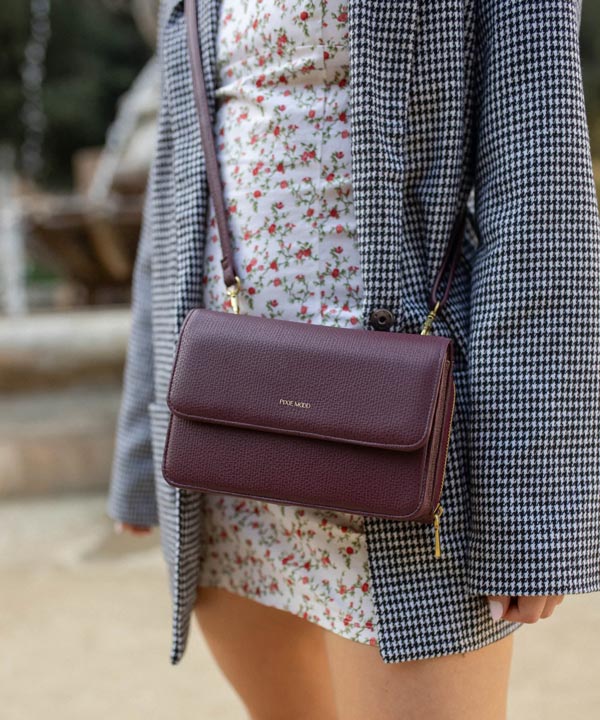 Pixie Mood Vegan Handbags

Pixie Mood is a Canadian, Climate Positive, PETA-approved vegan handbag brand. Their beautiful bags range from $40 to $120 and are made in Asia.
The cruelty-free handbag company states, "we also visit our manufacturers yearly, and we require them to agree and adhere to strict standards for the production of the merchandise we sell. The standards include prohibitions on child and forced labour, as well as treating workers with respect and fair wages."
Pixie Mood bags are made from all-vegan (PVC-Free) materials including solvent-free vegan leather (PU), cork, recycled canvas, recycled vegan leather, and recycled bottle lining.
Pixie Mood offers a range of beautiful, stylish, and functional totes, crossbody bags, backpacks, shoulder bags, bucket bags, and clutches.
Chapters Indigo carries a great selection of Pixie Mood handbags and purses.
---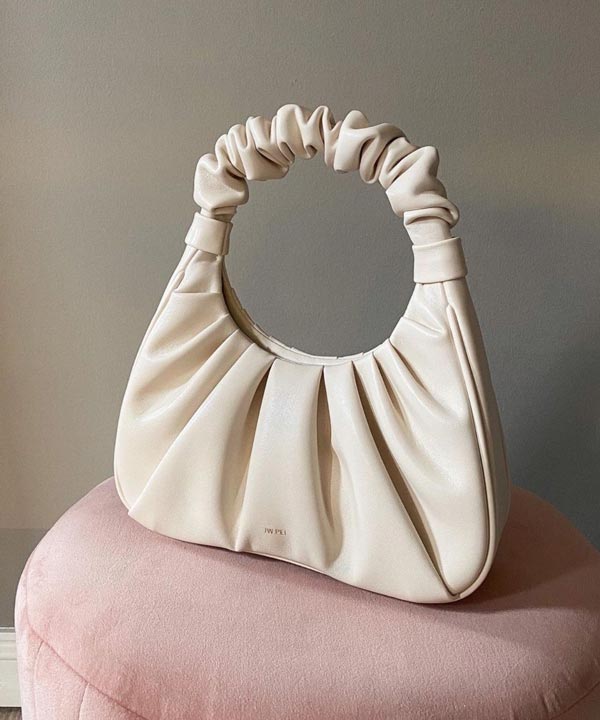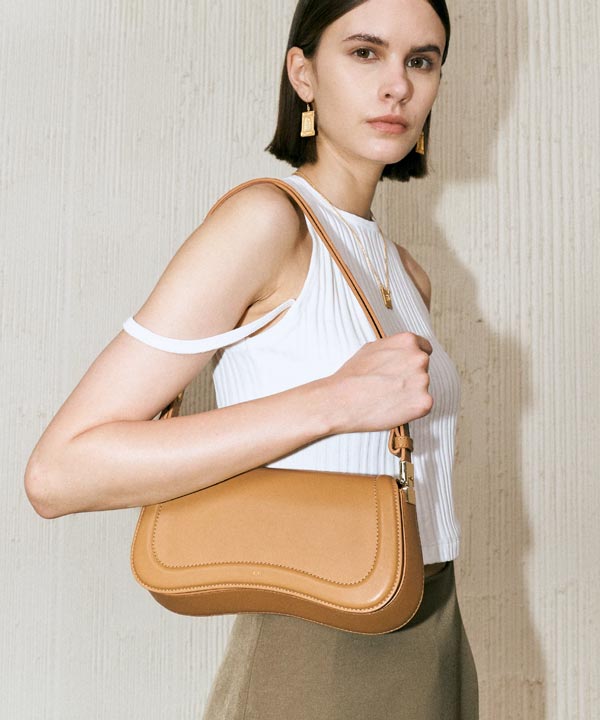 JW PEI Vegan Accessories
JW PEI is an LA-based vegan accessories brand founded by a husband and wife duo. JW PEI bags start from $29.
Their modern minimalist designs and silhouette are featured across a variety of vegan crossbody, shoulder, satchels, and tote bags.
JW PEI states it uses vegan leather (polyurethane), high-quality canvas, and certified fabrics made from recycled plastic bottles.
You can also find some of JW PEI's affordable vegan handbags on Amazon.
---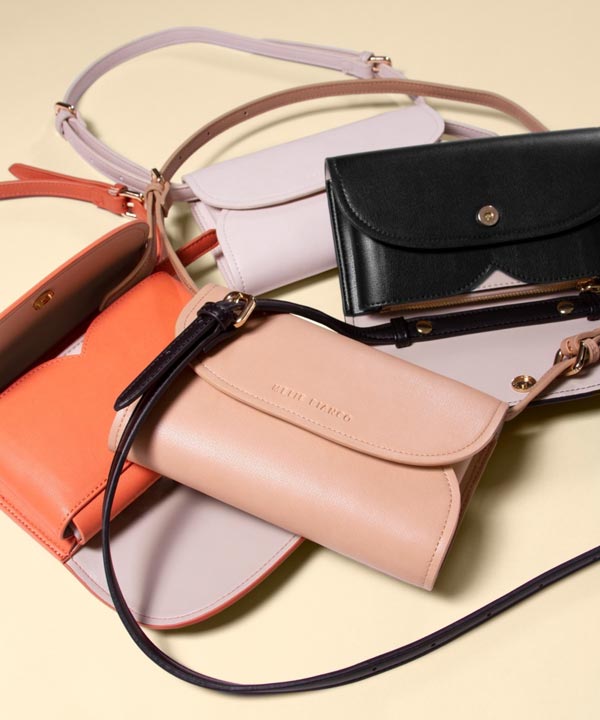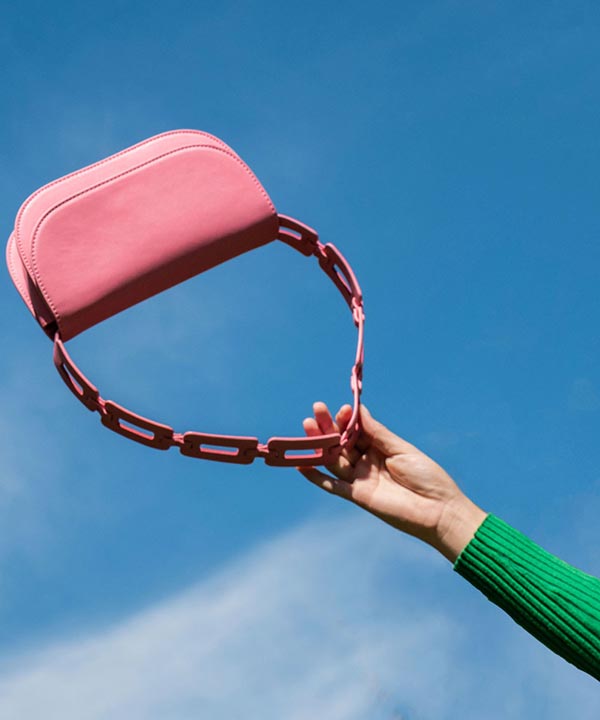 Melie Bianco

All of Melie Bianco handbags are vegan and designed in Los Angeles and made in China. Melie Bianco's prices range from $50 to $200, where most of their trendy smaller bags are under $100.
Melie Bianco sweat-shop free handbags are made out of PU (polyurethane) for a look and feel that is very similar to animal leather but without the cruelty! In addition, Melie Bianco's latest collection of conscious handbags claims to be made from recycled vegan leather.
They offer a selection of trendy and IG-worthy vegan crossbody bags, backpacks, belt bags, totes, and shoulder bags in an array of neutral to muted and bright colorways.
You can find Melie Bianco vegan handbags on Amazon or at Anthropologie.
---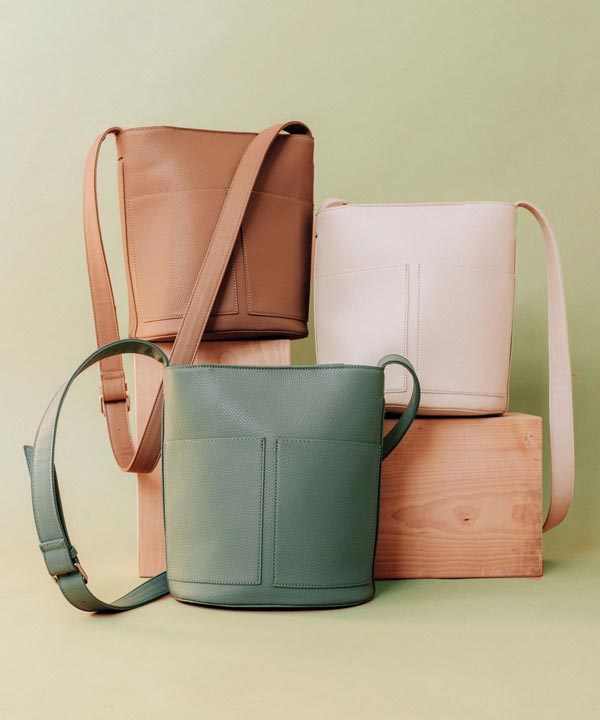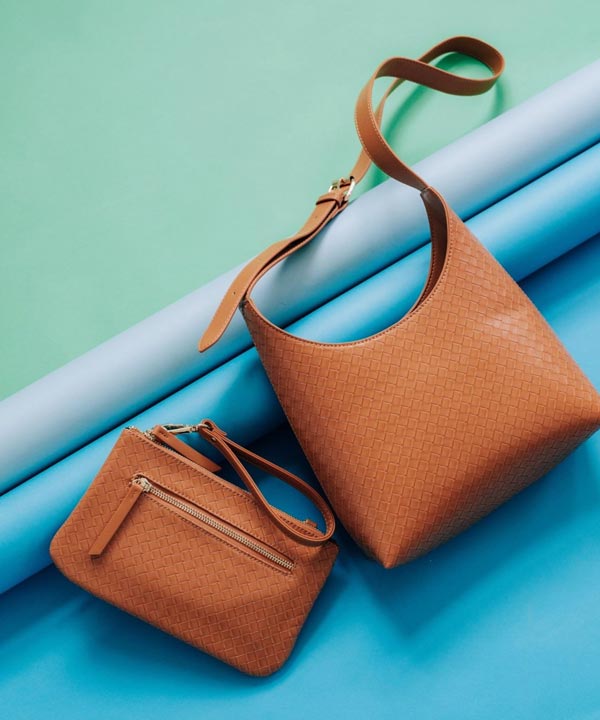 CO-LAB
Designed in Montreal, CO-LAB is a PETA-Approved, vegan handbag brand with a commitment to durability and quality. CO-LAB carries as an assortment of vegan backpacks, crossbody, hobo, tote, and messenger bags, all ranging from $60 to $135.
CO-LAB's cruelty-free and vegan purses and bags are made with PU or recycled PU, nylon, or canvas.
The brand also claims they work with small factories that pass BSCI audit, which is the global standard for business ethics, safety, procedure, and hourly wages.
Retailers that carry CO-LAB includes The Bay, SoftMoc, and Nordstrom Rack.
---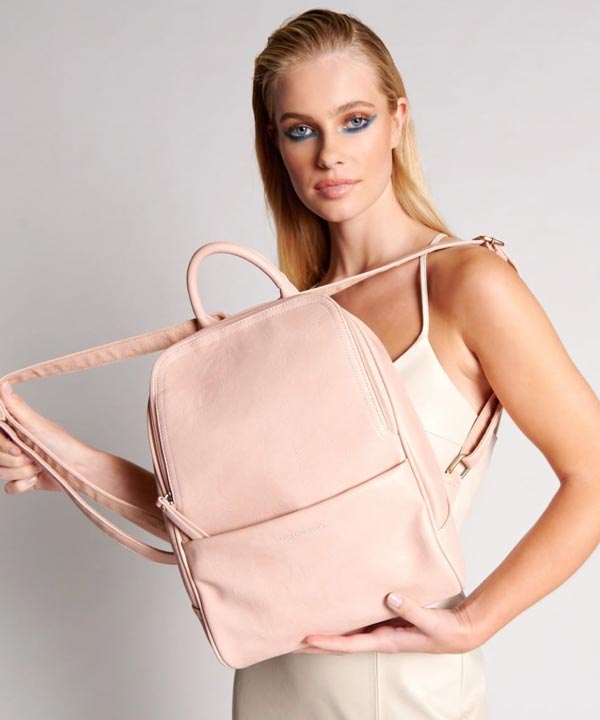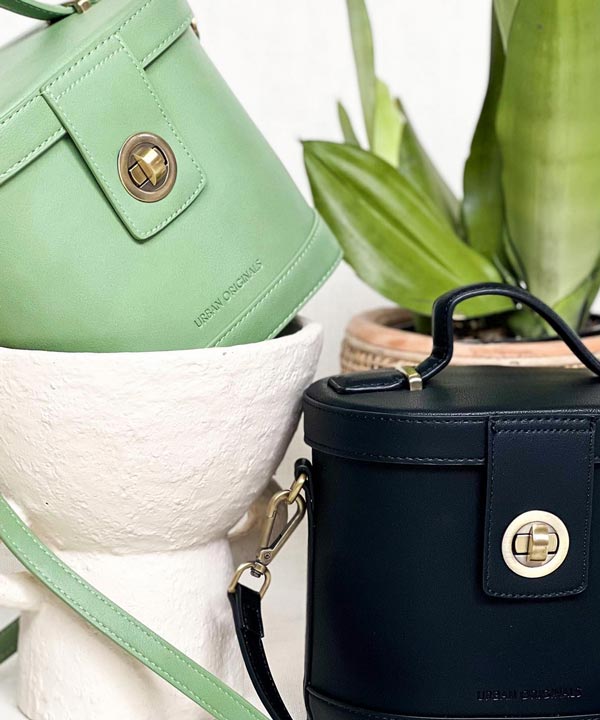 Urban Originals
Urban Originals is a PETA-approved vegan handbag brand, designed in Australia and made in China. Bags start from $28 to $118. They have vegan backpacks, crossbody bags, clutches, totes, travel bags, and beach bags in fun patterns and neutral colors.
Urban Originals handbags are animal-free and made from high-quality vegan (PU) leather materials and recycled materials where possible. Also, UO works with sustainable cotton, canvas, and recycled nylon. The lining of their bags are also made from recycled post-consumer polyester.
The brand states it ensures all its products are made in fair trade conditions and are SEDEX Approved while meeting Department Store and Industry ethical standards. Additionally, Urban Originals donates 10% of its profits to causes for human rights.
You can find Urban Originals affordable vegan handbags at Flora & Fauna, Nordstrom, Anthropologie, and Wolfe & Badger.
---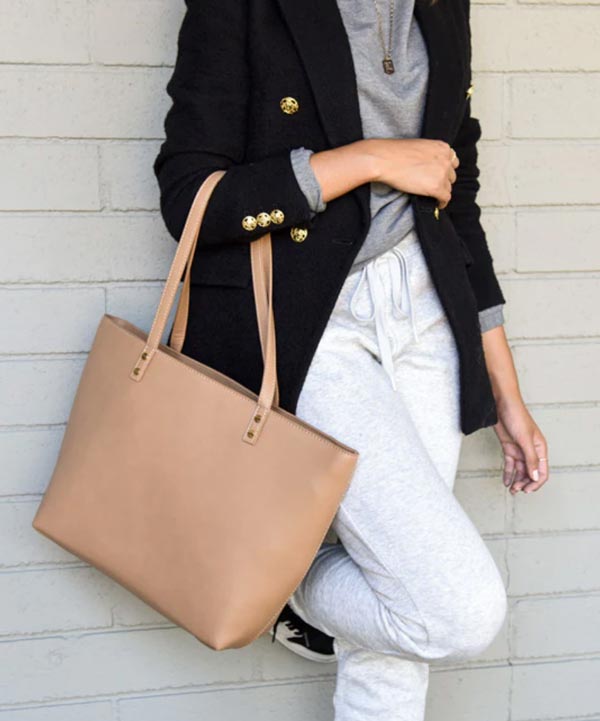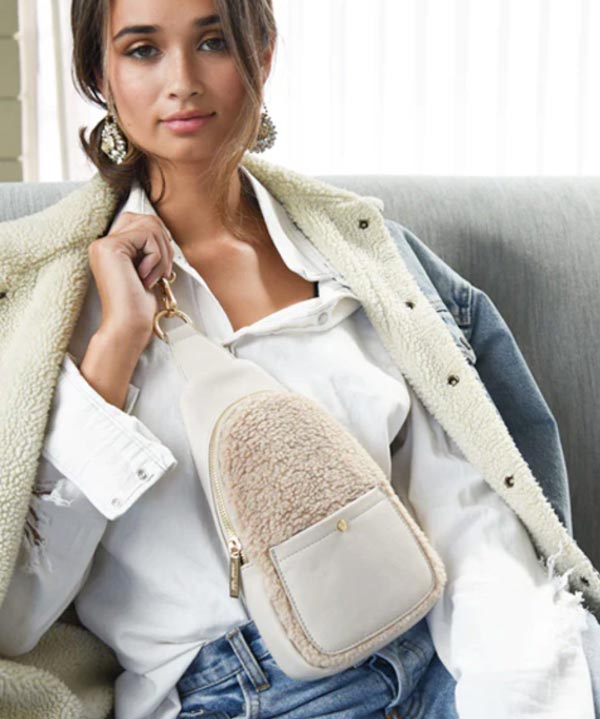 Mali + Lili Vegan Leather Handbags
Designed in LA, Mali + Lili offers a collection of PETA-Approved, vegan leather handbags, and accessories inspired by fashion and designed for function.
Mali + Lili cruelty-free handbags are made in China and their price ranges from $48 to $158. The brand has a colorful variety of affordable vegan crossbody bags, handheld bags, totes, and some cute mom + me matching bags.
Mali + Lili, unfortunately, does not publish any details about its manufacturing practices or code of ethics on its website.
You can find a variety of Mali + Lili handbags at Nordstrom and on Amazon.
---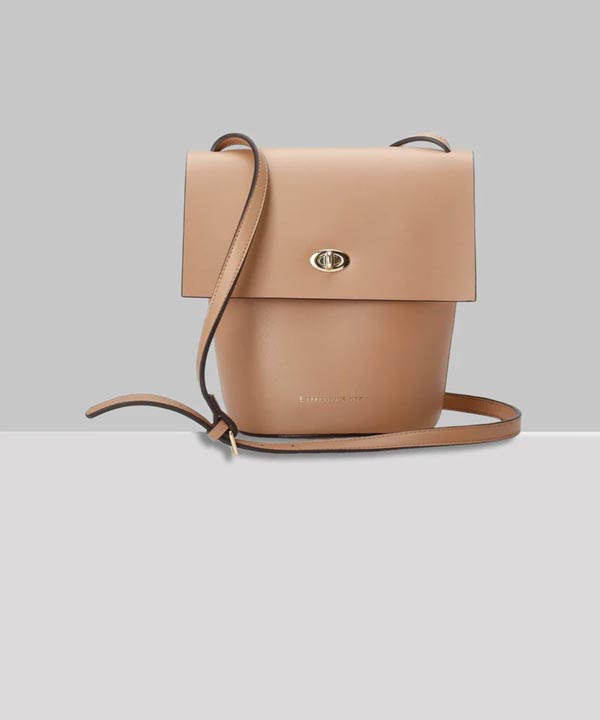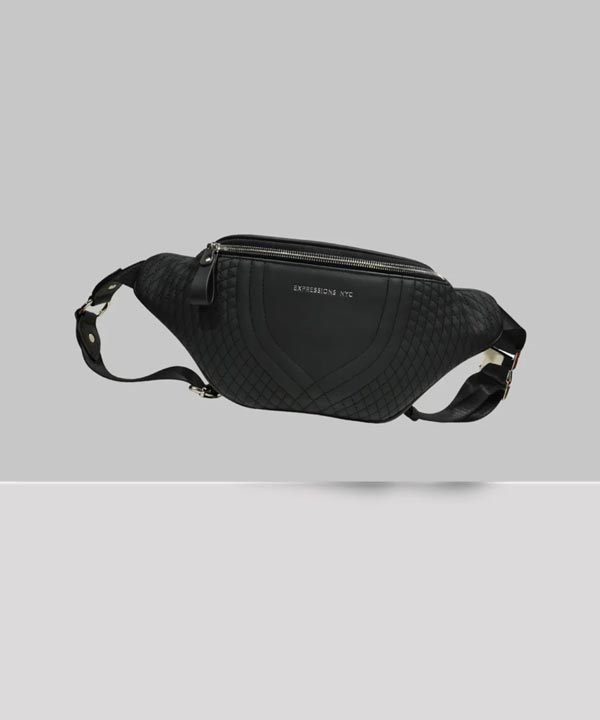 Expressions NYC Vegan Bags
Expressions NYC is a modern luxury vegan handbag brand. Their bags cost anywhere from $50 to $180. And they have a collection of vegan backpacks, crossbody bags, totes, satchels, and belt bags.
Expressions NYC is committed to using high-quality, eco-friendly, and 100% vegan materials in all of its bags. Which includes high-grade PU or recycled PU, cork, and every Expressions NYC handbag's interior lining is made from recycled plastic bottles.
The brand also claims their vegan handbags are produced in factories that are ISO 9001 certified and that they visit and check each factory before they start production.
You can find Expressions NYC at Immaculate Vegan and Wolf & Badger.
---