This post may contain affiliate links.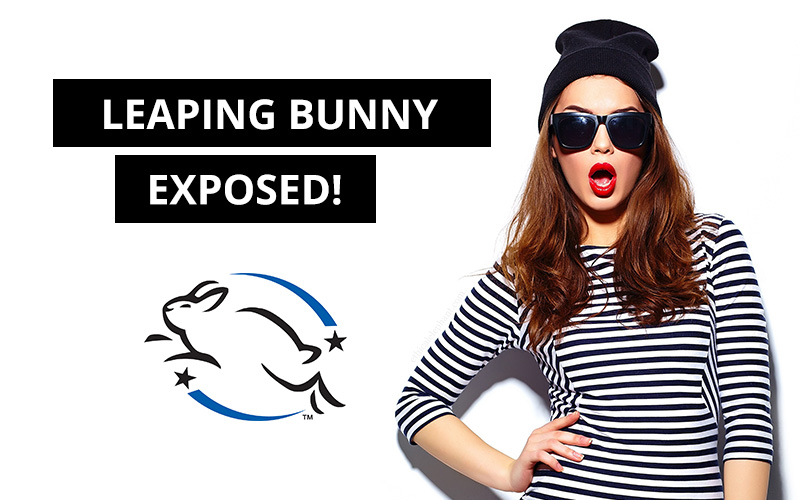 Like many cruelty-free consumers, I have relied on the Leaping Bunny program for finding products that are not tested on animals. However because of recent events, I am disappointed to have to question the legitimacy behind the Leaping Bunny program as they do not consider daphnia testing when verifying cruelty-free brands.
I want to first thank a dear reader of mine, Ado for bringing this to my attention and for Logical Harmony for publicizing this issue.
Leaping Bunny Doesn't Consider Daphnia Testing
Leaping Bunny is internationally known as the gold standard for cruelty-free cosmetics and household products.
Logical Harmony recently confirmed that Method, as well as their parent company, Ecover who makes household cleaning products are partaking in daphnia testing but what concerns me is how both these brands are Leaping Bunny certified.
You can read more about what daphnia testing is and the current situation with Method and Ecover, here.
Ecover and Method Products No Longer Cruelty-Free
Meanwhile here is the correspondence received from Ecover (as well as Method), forwarded to me from an ethical elephant reader!
Thanks for reaching out. Ecover and our suppliers follow the strict animal testing standards set by Cruelty Free International, the largest coalition of international animal protection organizations, and its Leaping Bunny certification. Its Humane Standards for evaluating "cruelty-free" and "animal-friendly" are based on the most consistent global definition of "animal" available – the one used in European law defining animals in two categories: live non-human vertebrate animals and live cephalopods. As daphnia are do not fall into either of those categories, they are not defined as animals and using them or other invertebrates in testing is allowable within the Leaping Bunny certification.
Testing with daphnia is recognized by the international scientific community as the global standard for aquatic safety. We adhere to that standard to ensure our products are safe for the environment when they go down your drain and don't do things like create algal blooms that deplete water of oxygen and harm fish. To protect our waterways, it's critical we're able to effectively test our products' aquatic impact. As the alternative to using daphnia to ensure aquatic safety is testing on fish, we believe we're using the best method available.
We will continue to adhere to the global standards set by Cruelty Free International, so if you have further thoughts on their definition of animals or the Leaping Bunny criteria, please feel free to contact them directly at info@CrueltyFreeInternational.org.
The biggest flaw in Leaping Bunny's certification process is how they don't consider daphnia testing to be in the same category as testing on animals. It saddens me that both Ecover and Method are using this type of testing method but I'm equally disappointed to hear that Leaping Bunny's certification doesn't consider daphnia testing.
What are your thoughts about this whole ordeal?